About Plainfield HS Theater
Our Philosophy:
Plainfield High School's Theater Program was organized during the 2008-2009 school year with the vision to "dream big and make anything possible".  With a vocally talented group of ambitious students, the PHS Theater Department has emerged as a staple program of the school and community.  Thanks to an array of faculty advisors, volunteers, and businesses in the community, the Plainfield High School Theater Program continues to thrive and serve the youth in the greater Plainfield area.
---
Newsies Production Team Contacts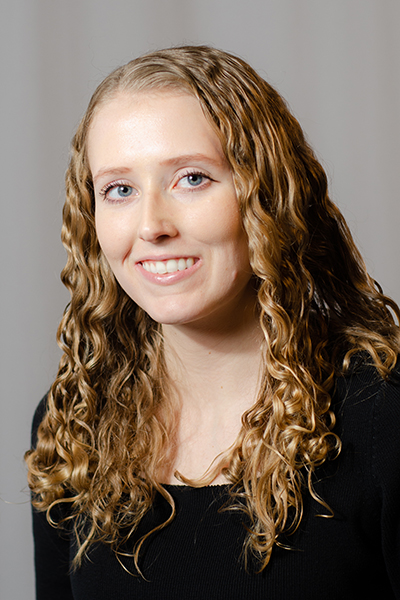 Ms. Catie Brown
Ms. Brown currently teaches Art Foundations and Painting/Drawing at Plainfield High School. She is involved with the Plainfield High Theater Department as Scenic Design Co-Director. She is proud to use her artistic talent to help create realistic set designs for the school plays. She believes that having realistic scenic displays, coupled with the talented acting of the PHS Theater students, makes it easy for the audience to become mesmerized when watching the show. She plans to involve some of the skillful art students at Plainfield High School in designing of the scenic sets in the hopes that doing so will bring even more attention to the Theater in the years to come. Ms. Brown has a Bachelor of Fine Arts with a focus in Illustration from the University of Hartford and her Post-Baccalaureate in Art Education from Central Connecticut State University. She will soon be acquiring her Masters of Arts in Art and Design Education from Vermont College of Fine Arts.
---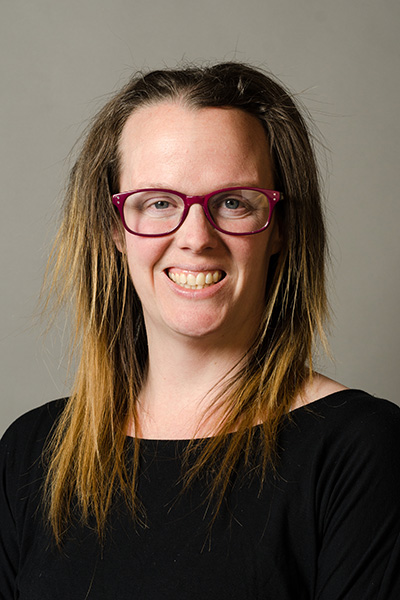 Mrs. Keri Danner
Mrs. Danner has been a premier choreographer for countless productions throughout Connecticut for over 20 years. Her work at Plainfield High School has been seen in such productions as Mary Poppins, Addams Family, Wizard of Oz, Guys and Dolls, Willy Wonka, and Annie. In addition to having served as choreographer for Plainfield High School for the past seven years, Mrs. Danner choreographs at Griswold High School and Woodstock Academy. She has worked at Wallace Middle School, Stonington High School, Hartford Children's Theatre, and local theaters including the Bradley Playhouse, Killingly Community Theater (now The Little Theater on Broad Street), Break-A-Leg Productions, and Chestnut Street Playhouse. Mrs. Danner received extensive dance training from the Luis Pabon Dance Arts Centre with whom she was named National Dance Champion, has taught dance classes/workshops at Putnam Dance Center, Killingly Parks and Rec, Northeast Academy Elementary School, and is currently a dance instructor at Danceworks Dance Centre. She is also a well-versed performer, including some of her favorite onstage roles as Guinevere in Camelot, Sophie in Neil Simon's Star Spangled Girl, and Cinderella in Rodgers and Hammerstein's Cinderella.
Mrs. Danner recently achieved double-duty titles serving as both director/choreographer for Seussical the Musical, as well as Broadway Live…The Concert – a high-scale fundraising event for the Putnam YMCA. She is a proud member of the education committee at Chestnut Street Playhouse, and is the co-chair of the school readiness committee at Canterbury Elementary School. Mrs. Danner is very excited to be putting on her dual director/choreographer's hat again this summer with the Bradley Playhouse's mainstage production, The Music Man.
---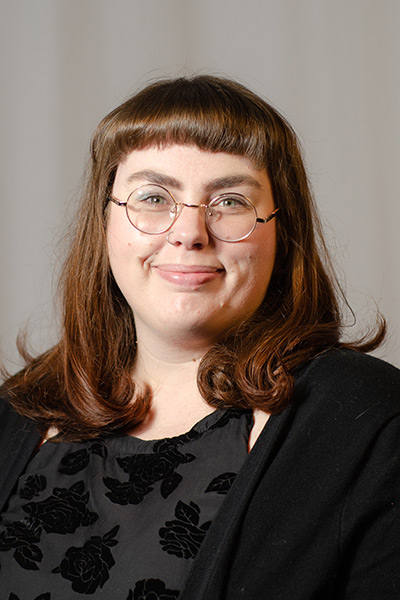 Ms. Lindsey Demuth
An alumni of Plainfield High School, Ms. Demuth returned to teach art.  She currently teaches Pottery and Advanced Placement Art.  She is the head of the PHS Pottery Club, which makes soup bowls for their annual Soup and Bread Dinner to raise money for local soup kitchens. Upon her return to PHS, Ms. Demuth was asked to be a member of the Plainfield High Theater Department as Costume Director.  She helps guide the students of costume crew to design and organize costumes for the cast members. She is proud to have the role of working with student designers who use their skills and creativity to dress the cast for the stage.
Ms. Demuth earned her Bachelor of Fine Arts and Master of Arts in Teaching from Maine College of Art.
---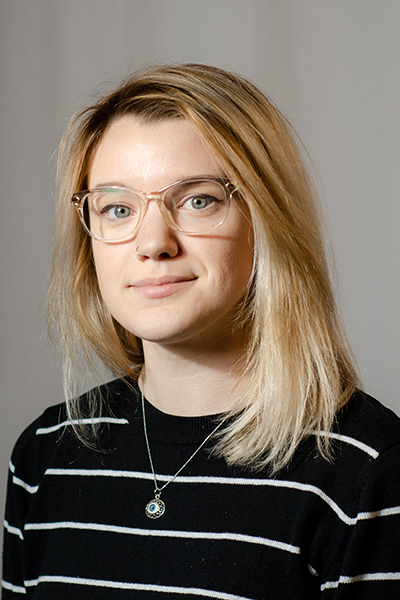 Ms. Lydia Mackela
Ms. Mackela, an alumni of PHS, teaches in the technology department. A self proclaimed photo nerd, she currently teaches Intro to Photography, Photo One, and Photo Two. She is also the faculty head advisor for GSA (Gay Straight Alliance). While a student at PHS Ms. Mackela was always involved with the theater department both on and off stage. She found the PHS Theater Department to be a welcoming environment for anyone involved and believes this still holds true today. She loves working with the students and faculty to produce incredible shows and looks forward to what the future may hold for her at PHS. Some of her favorite theatrical productions include Grease, Cats, and The Rocky Horror Picture Show.
Ms. Mackela earned her Bachelor of Fine Arts in Photography from Rhode Island College and is currently on a path towards her Masters in Art/Technology Education.
---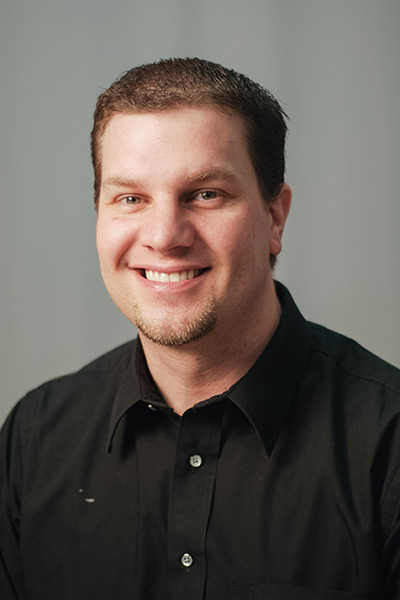 Mr. Kevin Mariano
Hailing from Waterford, Connecticut, Mr. Mariano is a social studies teacher at PHS, the PHS Debate Team Coach, and Director of the Plainfield High School's Theater Program.  His love of theater began in  the early 1990s as he attended his older sister's high school performances.  While attending high school, Mr. Mariano acted in the Waterford Drama Club and was voted  2002 Class Actor.  Mr. Mariano began teaching at Plainfield High School during the 2008-2009 school year, and has directed alongside Mr. Stevenson ever since.  To him, theater is a safe place for students to have fun, set and maintain an incredibly high standard, work for the common good, and explore what it means to be a human.  His favorite musicals of all time are Jekyll and Hyde, Phantom of the Opera, and The Lion King.
Mr. Mariano earned his Bachelor of the Arts in History from the University of Connecticut and his Master of Education from Sacred Heart University.
---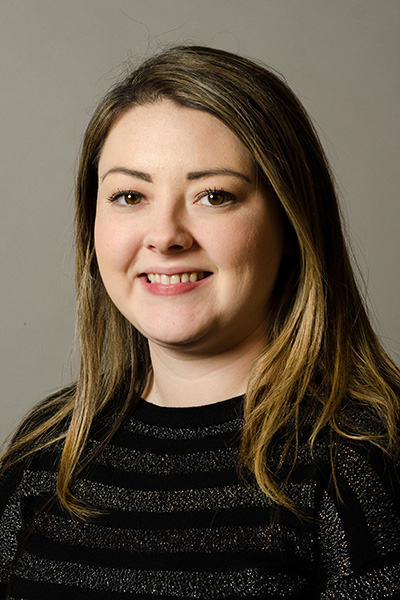 Mrs. Savannah Marrish
Mrs. Marrish, a graduate of Plainfield High School, currently teaches in the English department. She is also the co-advisor of the National Honor Society. Her performance background stems from many years of experience as a dance student. Her first involvement in PHS theater came when she was a student teacher, volunteering with hair and makeup for Annie. She officially joined the team last year, heading up the hair and makeup crew for Mary Poppins. Mrs. Marrish has had the fortune of seeing several Broadway shows; her favorite musical is Wicked.
Mrs. Marrish studied as an undergraduate at Eastern Connecticut State University and Roger Williams University and attended Sacred Heart University for graduate school. She holds a Bachelor of Science in Communications and a Master of Arts in Secondary Education.
---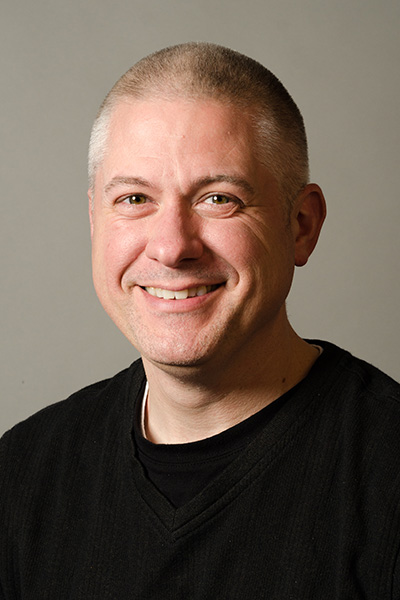 Mr. Brian Stevenson
At PHS, Mr. Stevenson teaches Choral music and AP Theory.  Additionally, he has served as a director and producer for the PHS Theater Program since the 2008-2009 school year.  His theater experience began as an actor while at Newington High School, and has since afforded him the opportunity to direct more than a dozen shows over the course of his teaching career.  Being on this side of the stage is a distinct honor and Mr. Stevenson feels very fortunate to not only work with these amazing students but also to have such a fantastic Production Team to share this journey with.  Theater is the place where students can be themselves, learn to interact with their peers, and share a common love for the arts.  Everyone has a home in the theater!
Mr. Stevenson earned his Bachelor of Arts in Music and Bachelor of Science in Education from the University of Connecticut, and his Master of Education from Eastern Connecticut State University.
---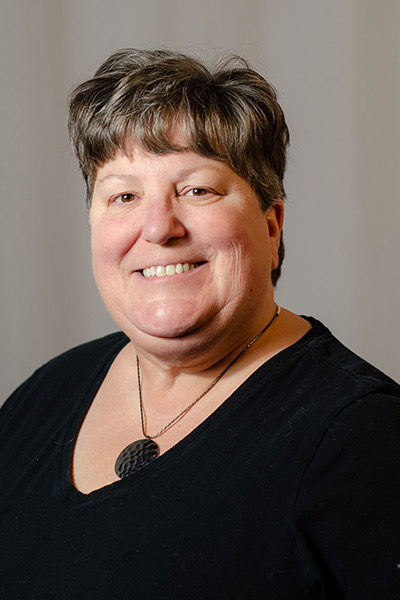 Mrs. Beth Turenne
Serving as the Theater Business Manager, Mrs. Turenne is a PHS Alumni, Secretary to the Principal, and Treasurer of the Plainfield High School Alumni Association. Mrs. Turenne has been helping since this team formed during the 2008-2009 school year. Seeing the dedication of the students, Director, and Producer, she felt the need to get involved. Mrs. Turenne knows how important the Theater is to the students; how they find their niche in the school is amazing! This is Mrs. Turenne's last year at Plainfield High School since she will be retiring at the end of the school year. Mrs. Turenne would like to thank all the staff and parents who have helped her over the last 12 years. She will miss the theater department very much and is planning to come back to volunteer in a few years.
Mrs. Turenne earned her Word Processing Certificate at QVCC and her Associates Degree at Three Rivers Community College.
---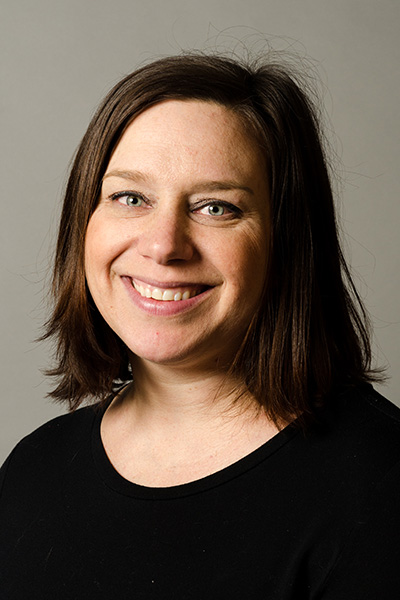 Mrs. Bethany Wagner
Mrs. Wagner teaches English and is the senior class adviser at Plainfield High School.  Her theater experience began as a member of the ensemble at Montville High School and then a transition to hair and make-up. For most of her career at Plainfield High School, she has worked with the hair and make-up team.  She truly enjoys morphing the appearance of typical teenagers into characters for each production.  Most notable were the transformations for The Wizard of Oz's Wicked Witch of the West and all of Willy Wonka's Oompa Loompas! Mrs. Wagner also enjoys working with students on budgets for supplies, schedules for the entire ensemble, and the creative process of bringing characters to life.  She is excited to continue working with such a dedicated and caring staff and group of students!
Mrs. Wagner earned her Bachelor's Degree in English from Eastern Connecticut State University and her Master's Degree in Education from Sacred Heart University.
---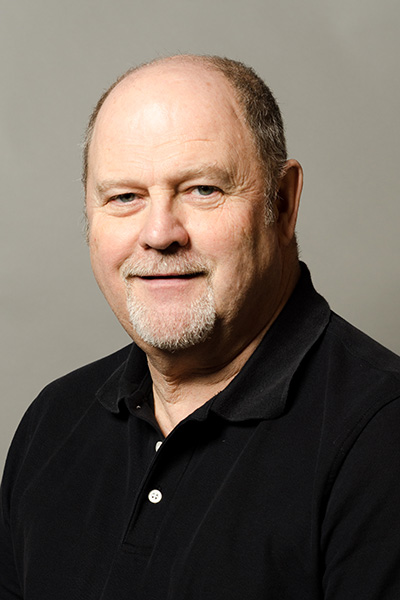 Mr. Jerry Zalewski
Mr. Zalewski (Jerry to the crew & cast) is returning to PHS for his fourth production as lighting designer and technical director. His lighting experience began 52 years ago at Notre Dame (Fairfield) High School with The King & I and is now includes over 200 community and scholastic theatre productions. As the Technical Director/Facilities Manager for The Suffield Players and a resident of Enfield, CT; he has found the commute to Plainfield well worth the trip. Mr. Zalewski firmly believes that everyone in a theatrical production gets to perform. The technical team has their peak performance required just before the show opens. They may take their bows vicariously, but always strive for that "Oooh" reaction from the audience while making the stage "magic" that tells the story.
Mr. Zalewski is a consulting mechanical engineer and holds a Bachelor of Engineering degree from Stevens Institute of Technology.