About Plainfield HS Theater
Our Philosophy:
Plainfield High School's Theater Program was organized during the 2008-2009 school year with the vision to "dream big and make anything possible". With a vocally talented group of ambitious students, the PHS Theater Department has emerged as a staple program of the school and community. Thanks to an array of faculty advisors, volunteers, and businesses in the community, the Plainfield High School Theater Program continues to thrive and serve the youth in the greater Plainfield area. Ms. Olivia Anderson
Olivia Anderson is a PHS alumni from the class of 2021. While at PHS, she joined the theater family her sophomore year. She was a dance captain and also played the role of JoJo in Newsies (2019). Her theater career got cut short for her junior year show of Anything Goes and also her senior year due to COVID. Since graduating, she has continued to be a part of the program working along side Keri as the Assistant Choreographer. She enjoys working with the students and building their confidence on stage while teaching fun dance numbers for the shows. To her, dance tells a story through movement. Being on the production team has given her the chance to continue her theater career within a loving theater family. She is grateful to work with the students and the rest of the amazing production team.
Olivia started her dance career in the 3rd grade at Danceworks Dance Centre in Moosup, CT. In 6th grade she was invited to join their competition team and continued to be a part of the studio and competition team through her sophomore year.
Outside of theater, Olivia works full time as a manager at Walmart. In her spare time she loves to hanging out and going to the gym with friends, choreographing dance numbers in her own space for fun, and being with her family. Mrs. Gina Barbeau
Mrs. Barbeau is a new addition to the business and personal finance team at PHS. She serves as one of the faculty advisors to the FBLA (Future Business Leaders of America) and as an advisor to the GSA (Gender Sexuality/Gay Straight Alliance). Mrs. Barbeau has appeared on stage only once in the past but has generously donated her time and been involved behind the scenes at several community theaters for many years. Mrs. Barbeau is appreciative that the PHS theater group welcomed her with open arms and is excited to play a small part in the creation of each great production with such an amazing cast and crew.
Mrs. Barbeau holds a Bachelors' Degree in Public Administration from Western Washington University and is near the completion of her Master's Degree in Education at Sacred Heart University.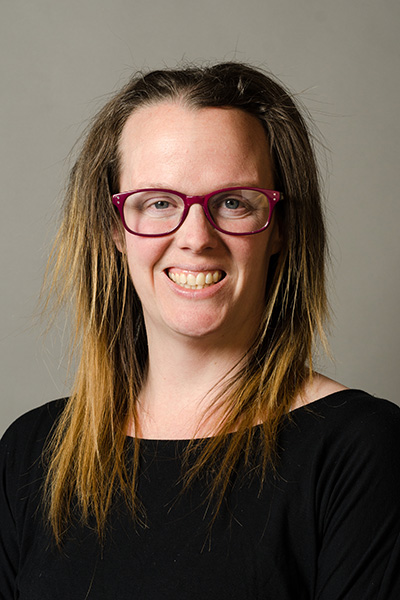 Mrs. Keri Danner
Mrs. Danner has been a premier choreographer for countless productions throughout Connecticut for over 20 years. Her work at Plainfield High School has been seen in such productions as Mary Poppins, Addams Family, Wizard of Oz, Guys and Dolls, Willy Wonka, and Annie. In addition to having served as choreographer for Plainfield High School for the past seven years, Mrs. Danner choreographs at Griswold High School and Woodstock Academy. She has worked at Wallace Middle School, Stonington High School, Hartford Children's Theatre, and local theaters including the Bradley Playhouse, Killingly Community Theater (now The Little Theater on Broad Street), Break-A-Leg Productions, and Chestnut Street Playhouse. Mrs. Danner received extensive dance training from the Luis Pabon Dance Arts Centre with whom she was named National Dance Champion, has taught dance classes/workshops at Putnam Dance Center, Killingly Parks and Rec, Northeast Academy Elementary School, and is currently a dance instructor at Danceworks Dance Centre. She is also a well-versed performer, including some of her favorite onstage roles as Guinevere in Camelot, Sophie in Neil Simon's Star Spangled Girl, and Cinderella in Rodgers and Hammerstein's Cinderella.
Mrs. Danner recently achieved double-duty titles serving as both director/choreographer for Seussical the Musical, as well as Broadway Live…The Concert – a high-scale fundraising event for the Putnam YMCA. She is a proud member of the education committee at Chestnut Street Playhouse, and is the co-chair of the school readiness committee at Canterbury Elementary School. Mrs. Danner is very excited to be putting on her dual director/choreographer's hat again this summer with the Bradley Playhouse's mainstage production, The Music Man. Ms. Emelie Gallow
Emelie Gallow is an alumni of PHS, class of  2020. Her high school theater career was cut short due to COVID, but she was still able to perform in three productions here.  The roles you may recognize her from include: Michael Banks (Mary Poppins, 2017), Patty Simcox (Grease, 2018), and Katherine Plumber (Newsies, 2019). After graduating, Emelie studied for one year at Western Connecticut State University to further her training in theater (2020-2021). Her love for theater and visual arts doesn't just stop at performing. She also enjoys photography and cosmetics, such as hair and makeup. She enjoys designing individualized make-up looks and hair styles for each character that speak to the characters personality. Being on the Production Team side of things has given her a new perspective, and opened many doors for her as she further pursues her career in the theater world.
Currently Emelie is a nanny, and has a small photography side business, to make money while she is auditioning for shows. She is also a substitute paraprofessional in the Plainfield School District. Ms. Emily Lattanzi
Ms. Lattanzi is a second year music teacher at Plainfield High School. She first entered into the building as a chorus intern where she was able to work closely with the students and conduct in the concerts. Ms. Lattanzi studied voice with Greg Zavarcky for her four undergraduate years and was a proud member of the UConn Chamber Singers, Concert Choir and Vocal Jazz Ensemble. She proudly served as the UConn Choirs president in 2017-2018. While she has acted on stage in a production of Legally Blonde, Ms. Lattanzi has never music directed a show before and is excited at her first opportunity to. Ms. Lattanzi would like to thank her friends and family for their unending love and support. She would also like to thank the Plainfield faculty and administration for welcoming her into the building and their belief in the arts program at PHS.
In 2019, Ms. Lattanzi received a Bachelor of Arts in music and a Bachelor of Science in music education. Ms. Lattanzi then earned her Masters in Education through the Neag School of Education at the University of Connecticut.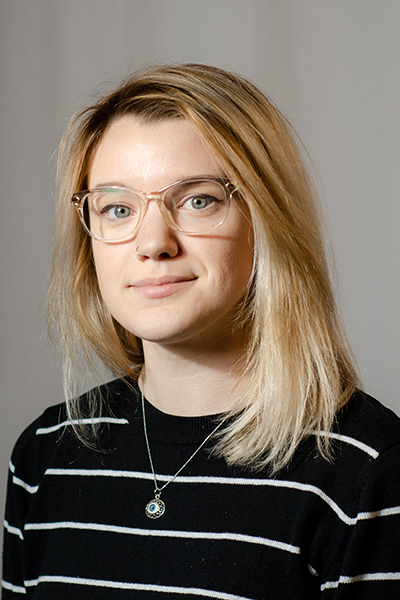 Ms. Lydia Mackela
Ms. Mackela, an alumni of PHS, teaches in the technology department. A self proclaimed photo nerd, she currently teaches Intro to Photography, Photo One, and Photo Two. She is also the faculty head advisor for GSA (Gay Straight Alliance). While a student at PHS Ms. Mackela was always involved with the theater department both on and off stage. She found the PHS Theater Department to be a welcoming environment for anyone involved and believes this still holds true today. She loves working with the students and faculty to produce incredible shows and looks forward to what the future may hold for her at PHS. Some of her favorite theatrical productions include Grease, Cats, and The Rocky Horror Picture Show.
Ms. Mackela earned her Bachelor of Fine Arts in Photography from Rhode Island College and is currently on a path towards her Masters in Art/Technology Education.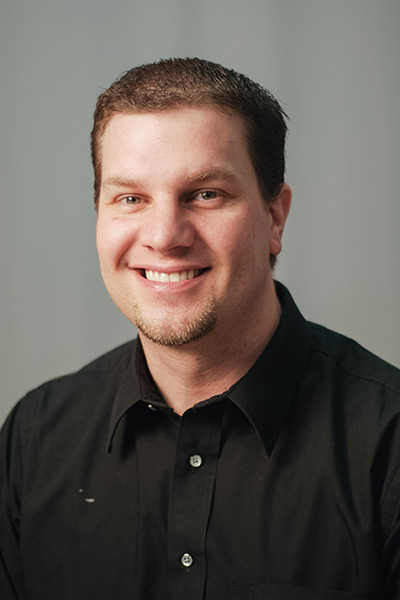 Mr. Kevin Mariano
Hailing from Waterford, Connecticut, Mr. Mariano is a social studies teacher at PHS, the PHS Debate Team Coach, and Director of the Plainfield High School's Theater Program.  His love of theater began in  the early 1990s as he attended his older sister's high school performances. While attending high school, Mr. Mariano acted in the Waterford Drama Club and was voted  2002 Class Actor.  Mr. Mariano began teaching at Plainfield High School during the 2008-2009 school year, and has directed alongside Mr. Stevenson ever since.  To him, theater is a safe place for students to have fun, set and maintain an incredibly high standard, work for the common good, and explore what it means to be a human.  His favorite musicals of all time are Jekyll and Hyde, Phantom of the Opera, and The Lion King.
Mr. Mariano earned his Bachelor of the Arts in History from the University of Connecticut and his Master of Education from Sacred Heart University. Lydia Nottage
Ms. Nottage (Lydia to cast and crew) is a PHS alum from the class of 2015. During her time at PHS she was active in the Theater Program. Shows she performed in include Annie (2012), Willy Wonka (2013), Guys and Dolls (2014), Alice in Wonderland (2014), and Wizard of Oz (2015). Ms. Nottage began helping with costumes her junior year, assisting with costuming Guys and Dolls. Her senior year, she was the Student Costume Director for both Alice in Wonderland and Wizard of Oz. Since then, she has continued to help with costuming multiple shows, including Addams Family, Grease, and Newsies. In her time at PHS, the Theater Department, along with friends she made there and adults involved helped to pull her out of her shell and really find her voice.
Ms. Nottage designs, finds, and creates costume pieces for the PHS Theater Department and loves helping to bring the characters and show to life by doing so. She enjoys costuming as an outlet to be creative and work with performing arts. Ms. Nottage loves working with the talented students that come together to make up the theater department every year. She is always excited to see the kids learn their roles and see how everything comes together to make spectacular shows. To her, the theater is a space where students can find themselves and be themselves, while making lifelong friends with others who also enjoy the arts. Ms. Nottage is honored to still be a part of this program and to be working alongside such a wonderful group of adults who make up the Production Team.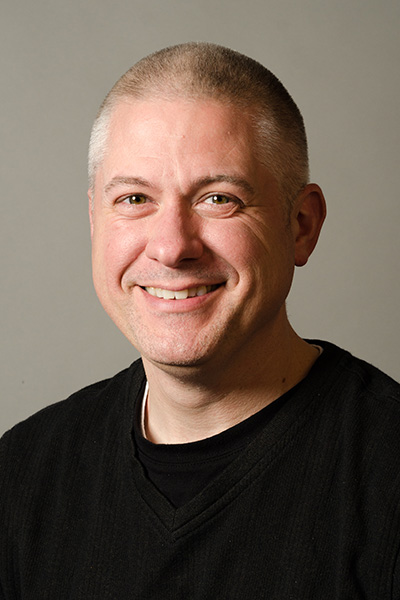 Mr. Brian Stevenson
At PHS, Mr. Stevenson teaches Choral music and AP Theory.  Additionally, he has served as a director and producer for the PHS Theater Program since the 2008-2009 school year.  His theater experience began as an actor while at Newington High School, and has since afforded him the opportunity to direct more than a dozen shows over the course of his teaching career.  Being on this side of the stage is a distinct honor and Mr. Stevenson feels very fortunate to not only work with these amazing students but also to have such a fantastic Production Team to share this journey with.  Theater is the place where students can be themselves, learn to interact with their peers, and share a common love for the arts.  Everyone has a home in the theater!
Mr. Stevenson earned his Bachelor of Arts in Music and Bachelor of Science in Education from the University of Connecticut, and his Master of Education from Eastern Connecticut State University.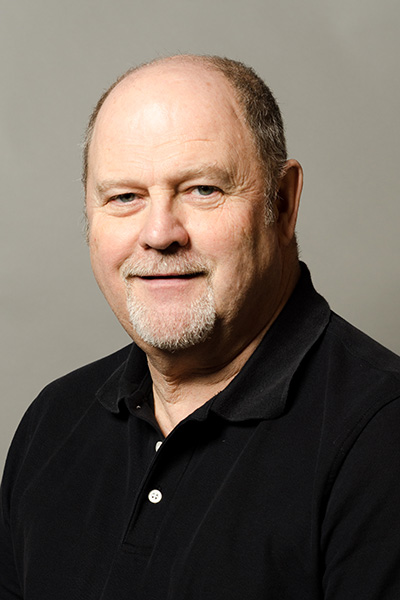 Mr. Jerry Zalewski
Mr. Zalewski (Jerry to the crew & cast) is returning to PHS for his fourth production as lighting designer and technical director. His lighting experience began over 50 years ago at Notre Dame (Fairfield) High School with The King & I and is now includes over 200 community and scholastic theatre productions. As the Technical Director/Facilities Manager for The Suffield Players and a resident of Enfield, CT; he has found the commute to Plainfield well worth the trip. Mr. Zalewski firmly believes that everyone in a theatrical production gets to perform. The technical team has their peak performance required just before the show opens. They may take their bows vicariously, but always strive for that "Oooh" reaction from the audience while making the stage "magic" that tells the story.
Mr. Zalewski is a consulting mechanical engineer and holds a Bachelor of Engineering degree from Stevens Institute of Technology.